Birthdate: January 30th
Birthplace:Nicaragua
Family: Wife: Gena; Children: Leo, Isa, Elisia and Eliazar
Favorite Meal: Carne Asada, Rice & Beans
Interests: I love books, cooking, baking, the outdoors, adventures, drawing, trains, airplanes, building things like model airplanes and rockets, and movies!
Birthdate: March 6th
Birthplace: Frankfurt, Germany
Family: Wife: Linda
Favorite Meal: Chicken Fried Steak & Eggs with Lemon
Interests: Road trips and train travel with my better half. Also love to cook and put on YouTube cooking shows.
Birthdate: September 21
Birthplace: Tondo, Metro Manila, Philippines
Family: Wife: Gwen; Daughters: Claire & Casey; Son: Caedmon
Favorite Meal: Pizza & Lasagna
Interests: Playing music, video games, basketball, taking about basketball, talking about NBA, analyzing basketball... did I say basketball yet?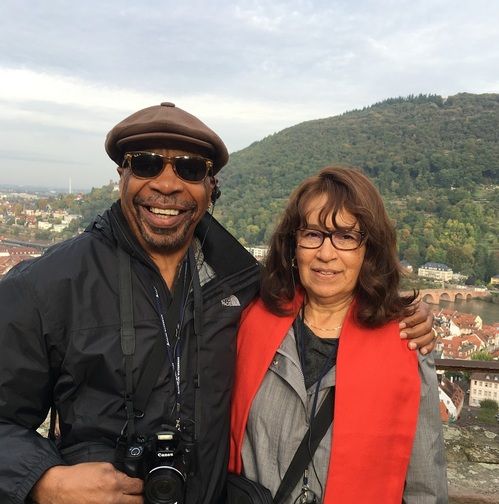 Birthdate: May 27th
Birthplace: Washington, DC
Family: Husband: Jim, 4 children, 7 grandchildren
Favorite Meal:Southern & Italian Food
Interests: Writing, Cooking, and Reading
Birthdate: July 18
Birthplace: Alameda, CA
Family: Wife: Mary; two sons, Michael and Joseph, daughters-in-law, Kimberly and Andrea, and 6 grandchildren
Favorite Meal: Fried Chicken
Interests: Gardening, cooking, spending time with family and loves building things.
From left to right:
Pastor Nathan Batres, Pastor Peggy Brumfield, and Pastor Paul Stagnaro
From left to right:
James Brumfield, Liz Bozman, Pastor Nathan Batres, Yolanda Harden-Koukougnon, and Tyrone Long